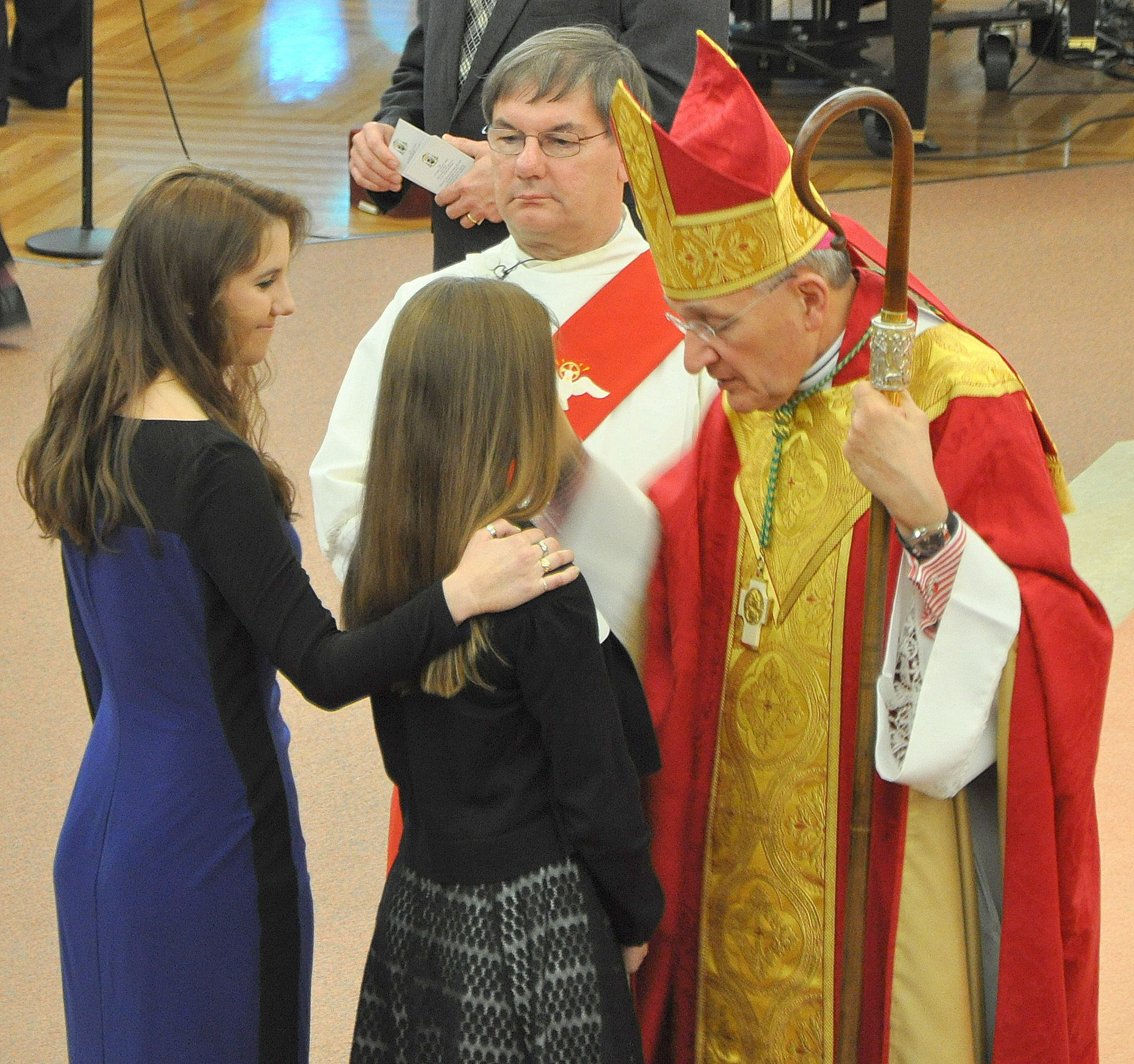 At Our Lady of Grace School, your child receives an education that is grounded in the Roman Catholic faith. As members of the faith community, we instill in our students the teachings of the Gospel and empower them to spread the Good News through word and action. Spiritual and moral development permeates the entire curriculum at OLG. Many non-Catholic families also benefit from the fruits of an education that focuses on the total student: body, mind, and soul.
Our students have the opportunity to benefit spiritually from daily Religion classes, weekly Mass, prayer services, as well as volunteer and service projects. The students participate in the Mass as altar servers, readers and gift bearers. Prayer at OLG takes many different forms throughout the week. On Fridays, the whole school gathers together in the gym for gospel readings and prayer, led by our principal, Mrs. Brown. On Mondays, Tuesdays, and Thursdays, the readings and prayer are said over the intercom by one of our eighth grade students.
Sacrament preparation for First Reconciliation and First Holy Communion is done in Second grade. Confirmation preparation is done in Eighth grade.