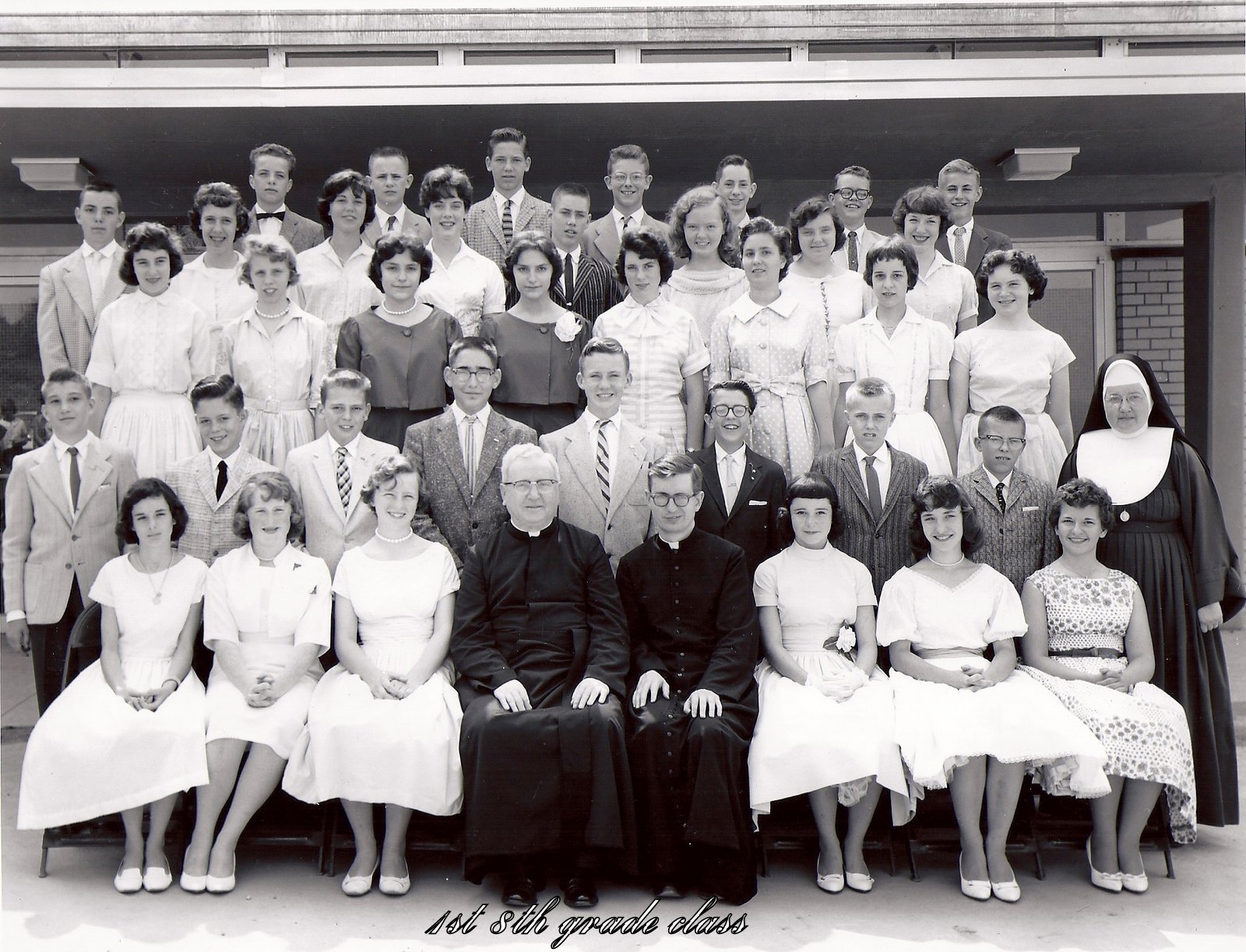 Our Lady of Grace Parish was established on June 7, 1947 by Bishop Hugh C. Boyle. Fr. Oliver D. Keefer purchased the site for
the new parish on September 20, 1948. The first parish structure, built ultimately for classrooms, was the home of Our Lady of Grace Parish beginning in 1949. Five years later, the first school and addition to the temporary church was blessed, dedicated and opened to grades 1-4 in September of 1954. The Sisters of the Humility of Mary made up the original faculty of Our Lady of Grace School.
The second school addition and eight room wing, built to accommodate all eight elementary grades, welcomed pupils in September, 1956. The third expansion, in 1958, supplied six more classrooms. The groundbreaking on the present day church was on January 7, 1962 and finished in 1963 when the school building was no longer used as the church. The school library is now housed where the temporary church was in the school building. In the early 1990's, a regulation-size gymnasium and a stage were added to support the growing athletic programs and performing arts activities.
A recent parish capital campaign enabled more than $600,000 to be spent on improving the school building with new windows, a new fire alarm system, and other security improvements.
More than 4,000 students have graduated from Our Lady of Grace School in its over 60-year history.