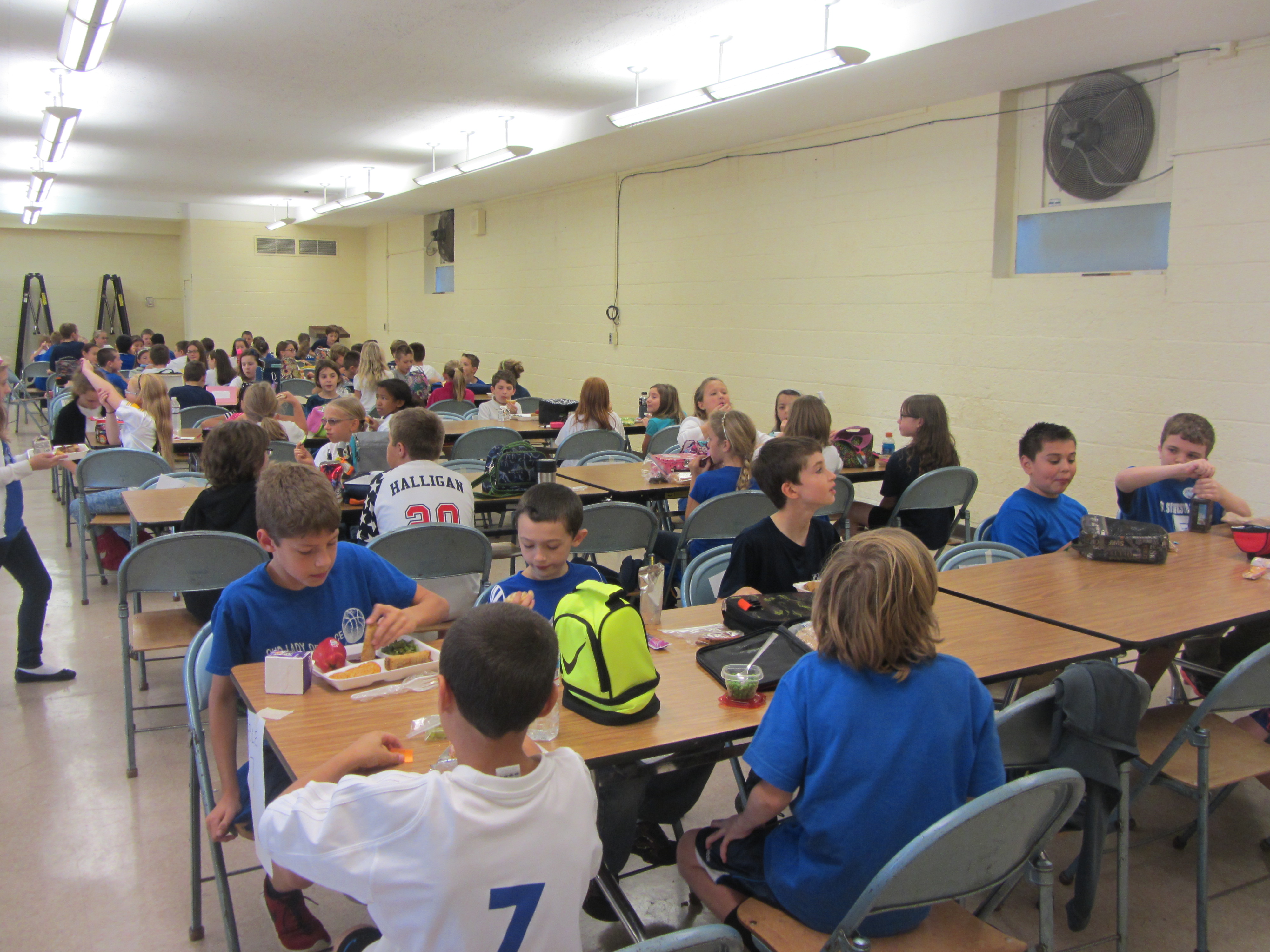 Our Lady of Grace School Cafeteria works daily to provide your children a nutritious and tasty meal everyday. Your child's health and growth are the focus of our planning and constant improvement of our lunch program. If you have any questions regarding our lunch program, please contact our cafeteria manager Mrs. Cannon at ccannon@olgscott.net.
Free and reduced price lunch is available for students who qualify. You can download a copy of the application below. You can also apply online through Compass.
Lunch: All students must bring or buy a lunch every day except on early dismissal days. Students will not have their lunch period on early dismissal days. If your child forgets his/her lunch, they will be permitted to buy lunch and pay for it the next day. Lunches brought after the 8:50 AM bell must be left in the office for your child. Parents are not permitted in the cafeteria during lunch, unless volunteering. Those students bringing lunch may purchase milk or other drinks.
MENU PRICES
Lunch: $3.50 for students (cash price); $16.25 for strip of 5 tickets (only available in strips of 5); $4.25 for adults
Drink Prices:
| | |
| --- | --- |
| Milk | $0.75 |
| Small Water Bottle | $1.00 |
| Large Water Bottle | $2.00 |
A la Carte Prices (cash only items):
| | |
| --- | --- |
| Pizza | $2.00 |
| Nachos/Cheese | $2.50 |
| Yogurt | $1.50 |
| Pretzel Stick | $0.50/each |
| Side of Cheese | $0.75 |
| Carrot Sticks with Dip | $0.75 |
| Side Salad (no cheese) | $1.50 |
If your child does not have a lunch ticket or money, they will be given a lunch. Once three or more lunch tickets are owed they will be provided with the managers lunch choice until their lunch ticket are paid in full.
The cafeteria is operated in accordance with U.S. Department of Agriculture policy, which prohibits discrimination on the basis of race, color, sex, age, handicap, religion, or national origin. It is also inspected by the Allegheny County Health Department twice each school year.